Attention Home-Owners:
You Are About To Discover The Fastest, Hassle-free Way To Sell Your Home – With No Legal Costs, No Risks and No Headaches, Guaranteed.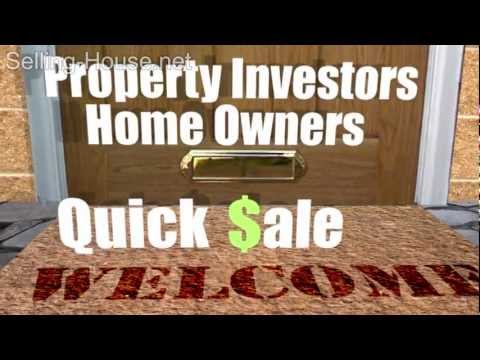 Selling-House.net offers a swift connection between property investors and home-owners looking for a quick sale. You would like to sell your property quickly, and our investors are looking for investment properties that they can purchase quickly – the perfect match!
So why might you need to sell your home fast?
Threat of Repossession
Divorce
Leaving the Country
Moving to a New Job
Inherited a Property
Health Problems
Bankruptcy
Or simply need to free up some capital?
Whatever the reason, we can help – and it won't cost you a penny!  To put the current climate in perspective, over 100 homes are repossessed every day, and this is a complete loss for the home-owner.  So whatever your situation, don't let your circumstances get on top of you.  As long as you still own the property, we can help.  Simply fill in the free property evaluation form and let us find you an investor. ======>
Can't an Estate Agent help?
They could, but Estate agents typically move slowly, with most house sales taking at least 6 weeks at best.  Not to mention that over one third of offers on property through Estate Agents fall through, so you have to start all over again.  This is the last thing you want when you need to sell your house quickly.
You see, the current housing market is stagnant. Not enough people are buying, those that want to buy are being held up in red tape by cautious mortgage lenders, and people are afraid that if they buy now, the market could drop further.
This means that when you need to sell fast, the usual first-time buyers and family home buyers are not there for you. The current market is sitting tight and doesn't care about your urgency. Just when you need that lucky break…
This is where we come in! You have a home you would like to sell fast. We have a network of cash-rich investors looking for property in your area to add to their portfolios.  So please get in touch today!
What makes us different from other Property investment companies?
There are other companies out there offering similar services, but we stand head and shoulders above the rest because we operate in a similar manner to price comparison websites. We scour our network of investors and our broad network of industry contacts to not only find you a selection of interested investors, but to also filter them to get you the best deal possible. So fill out our form and let us do the leg work for you!
Selling your home with Selling-House.net couldn't be easier:
Our investors buy their properties with investment capital, turning your home into cash in the bank.  So the whole process is quick and easy:
No fees (our investors pay the legal fees).
No obligation.
Receive a firm offer on your property within 48 hours of viewing.
Don't worry about decorating, tidying or repairs.
Get a payment in cash, no messy chains to fall through.
Your legal fees covered.
Peace of mind.
Equity problems? We may have a solution.
Either way, we always aim for a win-win situation and put your needs first.
Go ahead – get the ball rolling. Fill in the simple enquiry form and we can get to work for you.  You have absolutely nothing to lose, just a quick house sale to gain!
Use our experts to solve your problem
People are used to the slow pace of Estate Agents and selling their homes on the open market.  This often takes many months, if not years!  So when we claim that we can secure an offer on a property in just a matter of days, people wonder if it is too good to be true.  But the reason we can move so quickly, is that we do not rely on Estate Agents and public buyers.  We have a large network of property investors who's livelihood is based upon their property portfolios.  They buy houses for a living.
If they do not have a steady stream of new investment properties, they aren't growing their businesses.  But finding the right properties takes time, which is where we come in.  We match the right homes with the right investors, so that everyone wins.
Our investors are looking for the following kinds of property:
A Flat, including Flats over shop fronts.
Apartment or Apartments.
Maisonette or Maisonettes.
Cottages and Holiday Homes.
Detached House.
Semi Detached House.
Terraced House or End Terrace House
Bungalow
Commercial Property
And any other kind of property or home you need to sell fast.
Let me put it this way… If you urgently needed to contact your friends, you wouldn't write each of them a hand-written letter, you would call them or send a text! If someone had an accident, you wouldn't take them to the bus stop, you would call an ambulance! So if you need to sell your home FAST, you don't need an Estate Agent, you need the experts and investors at selling-house.net.  We share your sense of urgency and want to help you sell your home fast.  Equally, we understand that you will have your own commitments, so we are happy to move at a pace which is comfortable for everyone.
Our experts have decades of experience and the right contacts to act quickly.  This includes access to the most efficient legal specialists to handle all of the necessary legal papers and deadlines.  We even appoint you your own solicitor and pay the bill – so you are totally protected at all times. Your Solicitor is registered with the Law Society and will only use Surveyors registered with the Royal Institution of Chartered Surveyors (RICS), which protects everyone's interests.
Fill out the form to have a no-obligation evaluation and a chat with one of our friendly experts.
What should I expect?
Zero risk and no hard sell – and in those rare instances where we may not be able to help you, we will be up-front and tell you.  We even have instances where selling your home is not the best option for you – instead, we can recommend other solutions.
We always look for a win-win situation for both yourself and our investors, so if this is not possible we will do our best to steer you down an avenue which can get you the best result.  This is how we maintain an excellent reputation and happy clients.
Get your evaluation / offer now!
Posted on November 29
Filed Under Property | Leave a Comment
keep looking »